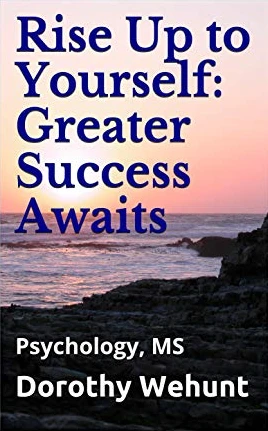 Rise Up to Yourself: Greater Success Awaits
$4.99
(Please be sure to check book prices before buying as prices are subject to change)
Do you feel you have reached a peak in your career? Or are at a
standstill? Or want to find a way to advance? But do not know how. Or do not
want to risk getting in trouble to do so.
Pretend you are Patricia. She is very knowledgeable
and skilled in her career. She has received good job performance evaluations.
Yet, she hasn't advanced as she had hoped. She begins to question why. What is the issue?
She knows that soft skills or innate skills are as important as
other skills. And that many managers think these skills are more important.
One day she learns from the grapevine that these are becoming more
important in the company. Could that be it? Would improving or expanding these soft skills
increase my chance for success?
She believes if a person can expand
and improve these skills, she can. She accepts the challenge and begins her
journey to create a chance for greater success.
Walk with Patricia on the journey
of strategies and techniques below to expand her potential and gain greater
success. If you want to enhance your opportunity for success, Start Rise Up
to Yourself; Greater Success Awaits.
Live with
Awareness.
Know
Your Strengths.
Focus
on your Strengths.
Make
Wise Decisions.
Overcome
Obstacles.
Commitment

Determination

Self-Discipline

Motivation
Be
Enthusiastic.
"I can"
Attitude
Self-talk

Overcome
Procrastination.
Getting
Started
Flexibility
Assert
Yourself.
Overcome
Fear.
Overcome
Failure.
Objectivity

Handle Situations
as They Happen.
And
much more …
Buy
Rise Up to Yourself: Greater Success Awaits and experience the proven
strategies and techniques for greater success.
Digital Books

Book Length: Novel – 150-320 Pages
More Books in this series from Dorothy Wehunt
Leave a review about Rise Up to Yourself: Greater Success Awaits. Login Now