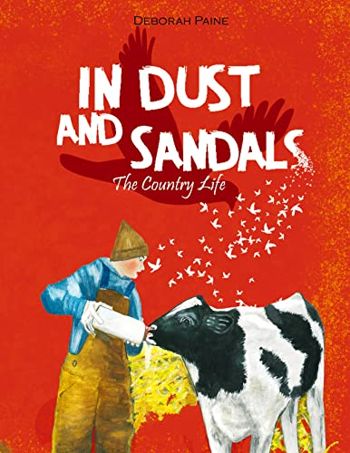 In Dust and Sandals: The Country Life
$3.99
(Please be sure to check book prices before buying as prices are subject to change)
This colorful book invites every child to enter the village and find joy in the simplest things with fascinating illustrations.
"In dust and sandals we roam about,
Up in the trees and down on the ground.
We who dwell beside the rivers
Harvest what nature gives us."

Experience many rural crafts: wool, cheese, bread making and more.
"Curdled milk becomes cheese of any type-
Soft or hard, fresh or ripe.
In spring we shear the sheep,
Stuff big sacks with wool to keep,
To knit sweaters by candle lights,
To weave carpets on winter nights."

You will also find lots of fascinating and valuable facts about many different farm activities: corn, hay, raising farm animals.
"We tend sheep for wool and milk,
Make cheese and rugs, warm and thick."


Digital Books

Book Length: Short Story – 0-60 Pages
Leave a review about In Dust and Sandals: The Country Life. Login Now