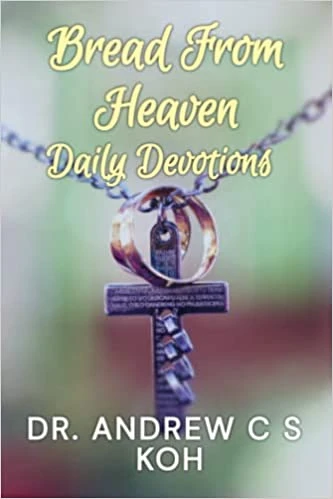 Bread From Heaven; Daily Devotions
$0.99
(Please be sure to check book prices before buying as prices are subject to change)
Bread from Heaven is a unique 20-day devotional book. Each day's devotion contains a selected scripture, then provides a commentary on the verses for the readers to gain a fuller knowledge of God's Word. Applying the scripture to daily life is then presented in a devotional style, followed by a prayer.
The selected Scripture verses are taken from the entire Bible, covering Genesis to Revelation, providing a wonderful overview of the basic doctrines of the Christian faith. For new Believers, it will provide a strong foundation to begin building their journey, walking daily with Christ. And for mature saints, it provides an often-needed refreshment.
Just as manna provided the Israelites daily nourishment as they wandered through the wilderness for 40 years, Bread from Heaven will provide the readers with spiritual nourishment as they wander through the wilderness of life.
Digital Books




vivlio
Book Length: Novella – 60-150 Pages
More Books in this series from Dr. Andrew C S Koh
Leave a review about Bread From Heaven; Daily Devotions. Login Now