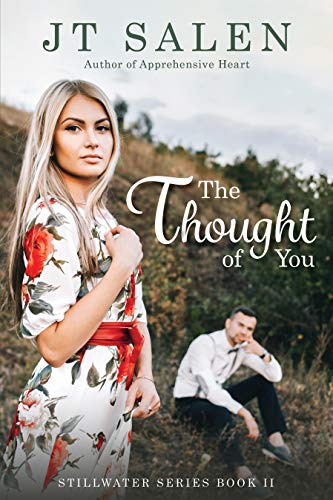 The Thought of You (The Stillwater Series Book 2)
By JT Salen
$4.99
(Please be sure to check book prices before buying as prices are subject to change)
Harper
With a razor-sharp mind and an undeterrable drive, Harper Stevens is voted Most Likely to Succeed in her senior year at Stillwater High School. Despite the challenge she faces and the secret she keeps, she intends to use her laser focus to graduate with honors and be accepted into prestigious MIT. In her mind, her future is certain. Her heart has other plans

Ryan
If you ask his friends, they would tell you that Ryan Nicol's infatuation with uber smart, beautiful nerd Harper Stevens is unattainable. In fact, those same friends repeat the mantra that Harper is out of his league. Way out. Figuratively and literally. Although his popularity rivals his generosity and kind spirit, the high school quarterback is determined to carve out his own path to his predetermined future. The future which would be forever altered when Harper's secret is revealed.

Can love conquer all?

Even secrets untold?
Digital Books

Book Length: Novel – 150-320 Pages
Leave a review about The Thought of You (The Stillwater Series Book 2). Login Now