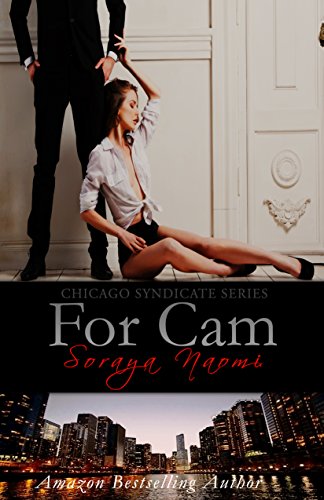 For Cam: Mafia Romance (Chicago Syndicate Book 4)
By Soraya Naomi
$4.99
(Please be sure to check book prices before buying as prices are subject to change)
He may be cocky and charismatic, but Mafia man Adriano Montesi is also madly in love with Camilla Guillermo.

Adriano's a man on a mission, yet Cam's magnetic pull toward him doesn't waver while he's busy building a new empire. Although, as their connection deepens, it does bring conflicting emotions to the surface. Emotions that seep into Adriano's psyche while he works to become one of the most powerful men in Chicago.

Camilla's life has been turned upside down ever since she joined the Chicago Syndicate and was reunited with Adriano. Finally, she has a family that she can depend on and the one man she's always wanted but who she could never claim.

But love within the Mafia is more than complicated; it's explosive.

And now that Adriano and Cam are both members of the Chicago Syndicate, not only has everything changed, but their new roles are accompanied with new rules, new players, and new deadly enemies that must be dealt with while they're still cleaning up the dirt of their past.

*Can be read as standalone, but it's advised to read book 3 before book 4. Book 1 and 2 center around another couple.

A contemporary romantic suspense. A dark mafia romance novel.
Chicago Syndicate series #1 Organized Crime 2014-2019.
Free with Kindle Unlimited.

Novel Grounds Semi Annual Literary Awards 2014 winner of Best Breakout Novel: For Fallon (Chicago Syndicate, #1).
Digital Books

Book Length: Long Novel – 320-650 Pages
More Books in this series from Soraya Naomi
Leave a review about For Cam: Mafia Romance (Chicago Syndicate Book 4). Login Now