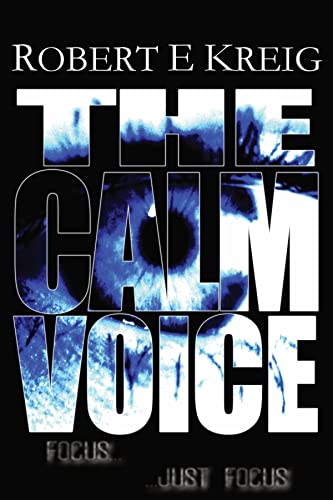 The Calm Voice
$4.99
(Please be sure to check book prices before buying as prices are subject to change)
No one in the remote town of Edwards Hill could have known that she was capable of such carnage.
Least of all her parents, the first to die.
Driven by the gentle words of the Calm Voice, she inflicts a barrage of carnage and death, leaving a trail of blood in her wake.
Her goal is to bring death to all who have hurt her.
All she needs to do is listen to the Calm Voice.
All she needs to do is just focus...
Just focus...
I Am Calm Voice by Robert E. Kreig is a dark psychological novel surrounding the actions of one girl on a fateful morning in April, 2017. Kristin Matthews is fed up with her life, her oppressive parents, and her bullying schoolmates. She is compelled by a soothing voice thrumming in her head to seek revenge on those who have wronged her. At the top of her list is a trio of girls who have taunted her to breaking point. After careful planning, she embarks on a deadly rampage through Edwards Hill State High School, bent on destroying all her pain one final time. What follows is a haunting description of the day's events, culminating in an ending no one will expect.
Digital Books





Other Stores
ASIN:
B09PDP2TX9
ISBN:
9780645384635
Book Length: Long Novel – 320-650 Pages
More Books in this series from Robert E Kreig
Leave a review about The Calm Voice. Login Now