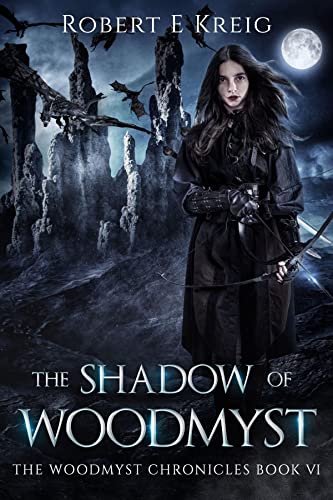 The Shadow of Woodmyst: The Woodmyst Chronicles Book VI
$3.99
(Please be sure to check book prices before buying as prices are subject to change)
Alice, a young girl, daughter of Woodmyst and the new Kayl'sro of the Agrodien, turns her focus to rectifying the wrongs of those who were in the position of power before her. 
With more blood on her hands than even the most seasoned warriors, she prepares herself to protect her homeland, regardless of the cost.
Alice discovers that the power growing out of the Seven, the witches of Woodmyst, is about to take on a new quality that will change the balance of good and evil.
Only with the cooperation of other powerful women and allies from afar, whom Alice doesn't yet know, will there be any hope for Woodmyst.
The Shadow of Woodmyst is the sixth book in The Woodmyst Chronicles and continues the story of Alice Warde as her inherited powers, as well as her understanding of the course she must take, develop and grow stronger.
Digital Books





Other Stores
ASIN:
B0B1GGG5XT
ISBN:
9780645384536
Book Length: Long Novel – 320-650 Pages
More Books in this series from Robert E Kreig
Leave a review about The Shadow of Woodmyst: The Woodmyst Chronicles Book VI. Login Now