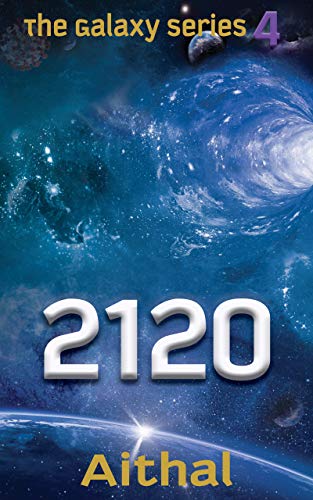 2120 (The Galaxy Series Book 4)
By A Aithal
$4.95
(Please be sure to check book prices before buying as prices are subject to change)
Americans today face a toxic mix of COVID-19, a polarized political environment, a sometimes-violent racial upheaval, and climate-change-induced natural disasters. And when you add severe constraints to man's natural urges for exploring new lands and experiences, not to mention flights of fantasy into the future, we are truly in a downward inflection point of US history.  

2120 takes on all of America's enormous challenges with aplomb, and offers a cohesive vision of the future that addresses the underlying causes of mega-issues ranging from human hubris towards our environment, to parochial interests driving US politics. 2120 makes the flights of fantasy into the future seem all too real, as the audience vicariously lives the future through vibrantly developed and thoroughly believable characters who humanize experiences despite owing their origins to other galaxies.  

Strap on your intellectual seat belts and plan for a binge read through "2120" as it prepares for the 2020 election season and humanity's challenges in the upcoming decade.

Digital Books

Book Length: Novel – 150-320 Pages
More Books in this series from A Aithal
Leave a review about 2120 (The Galaxy Series Book 4). Login Now