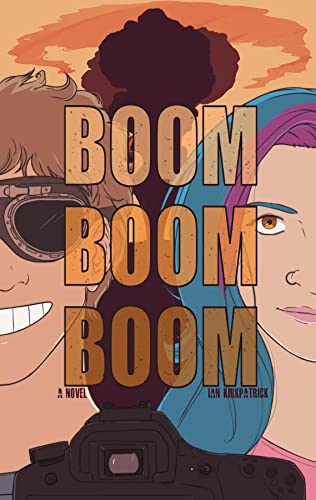 Boom, Boom, Boom
$4.99
(Please be sure to check book prices before buying as prices are subject to change)
2022 RPLA Gold Winner for Satire!
Hello, Boomers!
​Meet Ukraine's most popular explosives channel, JananananaXD!​
​Jan Bagan is a Ukrainian YouTuber living in the small, rural town of Nide, which leans against the Russian border. Though he stocks shelves at the only local grocery store at night, his true love is all things combustible. Explosive experiments fuel his modest YouTube channel where his only goal is to make art in the sky. Without any sort of classical training, he uses his senses to recognize and mix the chemicals to reach a satisfying ending.
Though few in his hometown understand his passion, Jan's life changes when a couple of mysterious sponsors from abroad appear at his door. With a box of military-grade explosives and the confidence of these foreigners, Jan's channel blows up, changing his life and his country forever.
With a nod to Animal Farm by George Orwell, this over-the-top satire brings together a naive dreamer, culture shock, and government opportunism in this crazy comedy of foreign powers fighting over the ownership of an odd Ukrainian.
Digital Books





Book Length: Novel – 150-320 Pages
Leave a review about Boom, Boom, Boom. Login Now