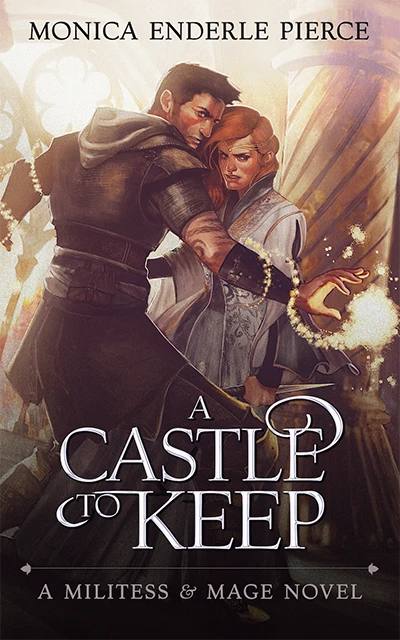 A Castle to Keep
$3.99
(Please be sure to check book prices before buying as prices are subject to change)
They followed their hearts and saved the world, but their problems have only just begun.

Militess Halina battled monsters, wraiths, and undead mages to assure peace for Ursinum. Now she's imprisoned inside her own castle, held captive by enemies who are determined to start a war and to condemn her lover, Sun Mage Gethen, as a king killer and a child slayer.

After banishing his former master's madness behind the Voidline for eternity Gethen expected his quiet life to return. Instead, someone has resurrected an evil that feeds on the kingdom's children, and they've framed him for its return.

In a battle for souls and survival, Halina fights for the kingdom she serves and the man she loves, even as Gethen hunts an undying evil to spare the children of two nations from a horrendous death and to save his beloved militess from an enemy's wrath.
 
Magic, adventure, love, and suspense return in the sequel to The Shadow and the Sun. Epic fantasy that's perfect for fans of sword and sorcery with a strong heroine, a beta hero, and an established romantic partnership.

Digital Books

Book Length: Long Novel – 320-650 Pages
Leave a review about A Castle to Keep. Login Now