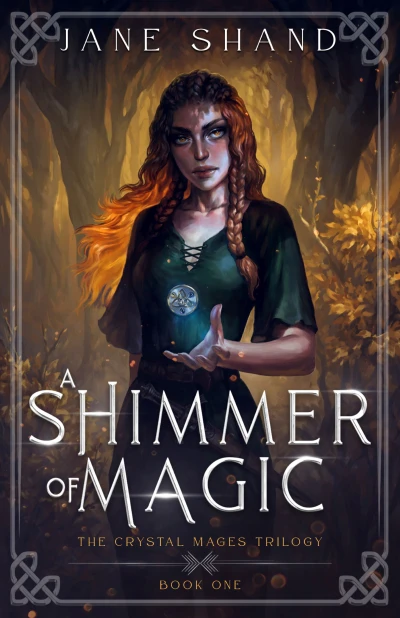 A Shimmer of Magic
By Jane Shand
$5.99
(Please be sure to check book prices before buying as prices are subject to change)
A daring
heroine, a magical key
And a
dark mage waiting to be released
Elin's
parents abandoned her as a baby and she struggles to fit in and find somewhere
to belong. Each time she finds a home her wild magic gets out of control and
she is forced to leave.
She
joins Kamaria, a Crystal Mage trying to prove herself, on a dangerous quest to
a mysterious, lost land. On the way they will have to contend with renegade
mages, assassins and deadly creatures from legend.
She will
discover secrets from her past, but also friendship and romance.
But Elin will need to learn to
rein in her dangerous magic or a dark mage could be unleashed into the world.
If you
enjoy daring heroines, plenty of adventure, mystery, and magic, plus slow-burn
romance then you will love this enchanting fantasy!
Digital Books







Book Length: Long Novel – 320-650 Pages
Leave a review about A Shimmer of Magic. Login Now