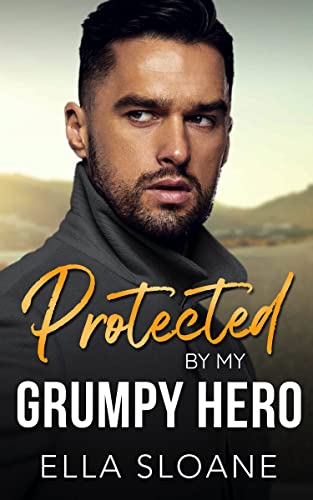 Protected By My Grumpy Hero: An Off Limits Age Gap Romance (Breaking The Rules)
By Ella Sloane
$2.99
(Please be sure to check book prices before buying as prices are subject to change)
Here I am, trying to resist the woman of my dreams.
And what does she do? Handcuff us together.
It was clear from the start. She can't be mine.
She's younger, my boss' daughter, and under my protection.
Her life is threatened and I need to stay focused to keep her safe.
But her tight body and sweet smile is distracting as hell.
Keep it professional. Just follow the rules.
Don't let her get close.
Don't sleep with her.
Definitely don't fall in love.
I've broken all three and now my heart is on the line.
A grumpy sheriff's self-restraint is put to the test in this steamy small town romance. An off limits, age gap romance with spicy love scenes, and a swoon worthy happily ever after. Get ready for passion and sizzling slow-burn tension as their undeniable chemistry is put to the test when they're stuck under one roof. Will their fake relationship seal the deal?
Digital Books

Book Length: Novel – 150-320 Pages
Leave a review about Protected By My Grumpy Hero: An Off Limits Age Gap Romance (Breaking The Rules). Login Now