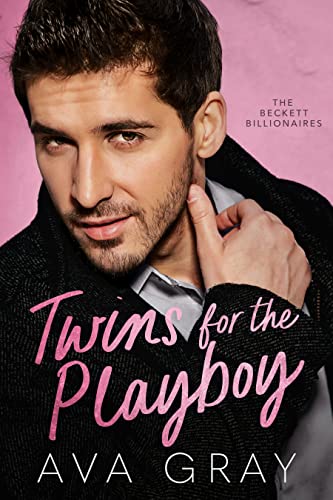 Twins for the Playboy (Alpha Billionaire)
By Ava Gray
$3.99
(Please be sure to check book prices before buying as prices are subject to change)
A player and a princess could never be together.
They shouldn't even pretend to be in love…
I wish someone had told me this before I said yes.
Agreeing to play the role of a girlfriend for Crew Beckett's billionaire family was a gamble.
I looked like a silly girl when I couldn't stop admiring him in his suit.
His messy brown hair continued to remind me of the night we spent together.
He didn't know that my family was royalty.
Scratch that, he still doesn't know that secret of mine.
But just as he needed to clean up his reputation with a fake girlfriend…
I also needed a man to keep my family from forcing me to return to Ambrosia.
Taking on my royal responsibilities terrifies me.
Being in the arms of this player makes me feel the kind of princess I want to be.
Telling him what's in my heart is risky.
But I have to reveal the other secret I'm keeping from him.
Everything could crumble down once he finds out that I'm not only pregnant with his twins… but I'm also not who he thinks I am.
Digital Books

Book Length: Novel – 150-320 Pages
More Books in this series from Ava Gray
Leave a review about Twins for the Playboy (Alpha Billionaire). Login Now