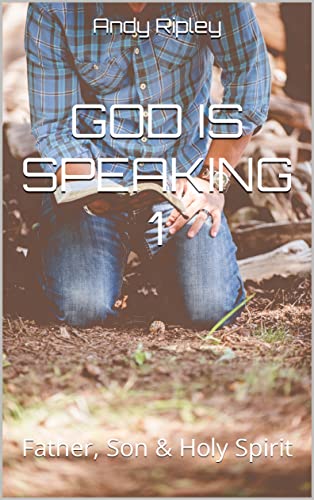 GOD IS SPEAKING 1: Father, Son & Holy Spirit
By Andy Ripley
$3.99
(Please be sure to check book prices before buying as prices are subject to change)
GOD IS SPEAKING 1: Father, Son & Holy Spirit by Andy Ripley is a powerful and inspiring exploration of the nature of God and his communication with humanity. Through a combination of biblical insights, and theological reflection, the author offers a deep and insightful look at the different ways in which God speaks to us as his children.

The book is divided into three sections, each focused on one member of the Trinity: the Father, the Son, and the Holy Spirit. In each section, the author draws on Scripture to illustrate the unique characteristics and aspects of each person of the Godhead. He explores the nature of God the Father as a loving and caring parent, the redemptive work of Jesus Christ as the Son of God, and the transformative power of the Holy Spirit in our lives.

More than simply a theological exploration, this book is an invitation to encounter the living God and experience his presence and power in a personal and life-changing way. The author explores the biblical evidence of God's desire to speak to us and intervene in our lives. He challenges readers to open their hearts and minds to God's voice and learn to discern his will and purposes for their lives.

Whether you are a lifelong believer or just beginning to explore the Christian faith, GOD IS SPEAKING 1: Father, Son & Holy Spirit offers a compelling and thought-provoking look at the nature of God and his communication with his people. This book will inspire and encourage you to deepen your relationship with God and discover the richness and beauty of his love and grace.
Digital Books

Book Length: Novella – 60-150 Pages
Leave a review about GOD IS SPEAKING 1: Father, Son & Holy Spirit. Login Now