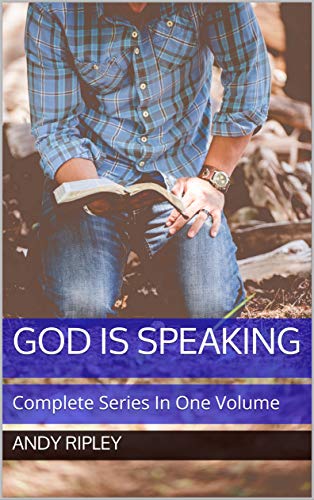 GOD IS SPEAKING: Complete Series In One Volume
By Andy Ripley
$7.49
(Please be sure to check book prices before buying as prices are subject to change)
"GOD IS SPEAKING: Complete Series In One Volume" combines all three parts into one volume. It is a compelling and thought-provoking exploration of God's voice by bestselling author Andy Ripley. This transformative book draws upon biblical teachings to reveal how God speaks to us in different ways and how we can discern His voice amidst the noise and chaos of the world.

Ripley takes readers on a journey of self-discovery, encouraging them to tune into God's voice. He explains the different ways that God speaks to us, such as through dreams, visions, and coincidences, and provides practical tips on how to cultivate a deeper relationship with God.

This powerful volume serves as a comprehensive guide for anyone seeking to deepen their relationship with God and hear His voice more clearly. With its engaging prose and profound insights, "GOD IS SPEAKING: Complete Series In One Volume" is a must-read for all Christians seeking to grow in faith and understanding, and to connect more deeply with the Divine.
Digital Books

Book Length: Long Novel – 320-650 Pages
Leave a review about GOD IS SPEAKING: Complete Series In One Volume. Login Now