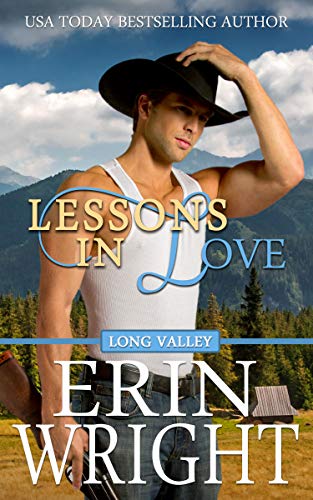 Lessons in Love
By Erin Wright
$4.99
(Please be sure to check book prices before buying as prices are subject to change)
Forbidden love is never easy…
Elijah Morland only wants one thing.
Okay, so maybe there are two items on the list.
But more important than anything else is to spend more time with his daughter, Brooklyn, no matter how hard his ex-wife is fighting to keep them apart. Desperate, he takes a job at Brooklyn's elementary school to be closer to her, where she can be his entire focus.
Which was working just the way he'd planned…right up until he met her teacher, Miss Hannah Lambert. He sees the way she cares for Brooklyn and despite his best efforts, he starts to fall for her.
He can't date his daughter's teacher, though – it's against the rules. Not to mention his ex-wife would have a field day in court if she found out.
But what if, for just one night, the rules didn't apply?
She's been hurt before…
It's simple, really. She cannot, under any circumstances, fall for Brooklyn Morland's father, even if Brooklyn is her not-so-secret favorite student.
But he's standing there in her classroom, looking at her like she's not invisible. Like she's not hidden beneath her coke-bottle glasses and oversized teacher cardigan.
The rules are clear: She cannot date a student's father. She'd be risking her reputation, her career, her everything.
But sometimes, love is worth risking it all…
Lessons in Love is the eighth novel in the Long Valley Romance series, although all books in the Long Valley world can be read as standalones. It has some strong language, and oh my, sexy times. Enjoy!
Digital Books







Book Length: Novel – 150-320 Pages
Leave a review about Lessons in Love. Login Now