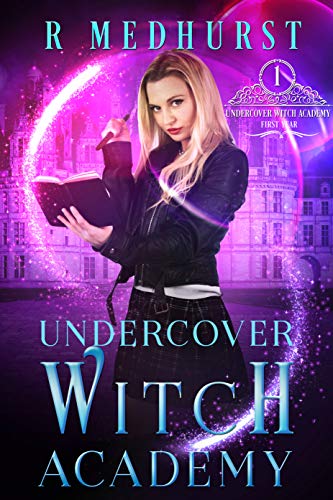 Undercover Witch Academy: First Year
Free
(Please be sure to check book prices before buying as prices are subject to change)
At the Undercover Witch Academy, I won't remain hidden for long.

As the first illusionist witch able to syphon magic from everything and everyone, I'm a little sought after. Hundreds of supernatural academies have offered me a place, but there's only one I'll attend. The Undercover Witch Academy. Why? Dracian Dread.

The male witch who killed my parents is already a top student at the academy, beloved by all. But, not for long. Soon, everyone will know who Dracian really is, and I'll be the one to tell them.

When students start to lose their magic, all eyes turn to me. Classes are postponed as an investigation gets underway. There's no proof that it's me, and it's not, let me assure you, so I have to find a way to prove my innocence. Unfortunately, the only ally I have is none other than Dracian Dread, the man I love to hate.

Will I be able to find the real culprit before every student loses their magic for good?
Digital Books





Book Length: Novel – 150-320 Pages
More Books in this series from Rachel Medhurst
Leave a review about Undercover Witch Academy: First Year. Login Now