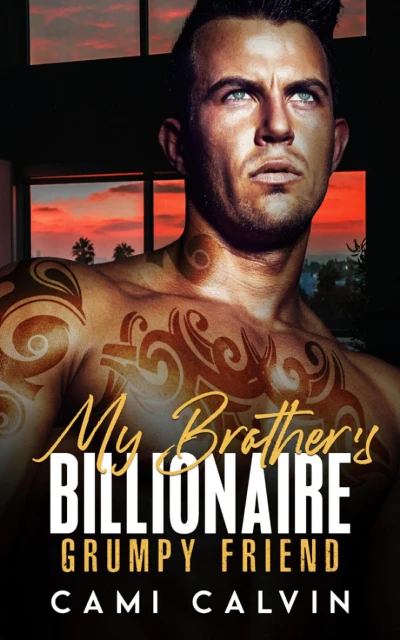 My Brother's Billionaire Grumpy Friend: An Age Gap Boss Surprise Pregnancy Romance
By Cami Calvin
$2.99
(Please be sure to check book prices before buying as prices are subject to change)
He's a bad boy billionaire; a treasure-hunting diver looking for riches. Diving deep into me gives us the surprise of a lifetime – a baby on the way.
I'm fresh out of college and have big dreams.
I've set my eyes on a job in Turkey, but getting to the Mediterranean will require some help and money.
I'm sure my problems are solved when my brother lands me a gig working for his hot-as-sin rich best friend.
But this old ex-SEAL is a broody bosshole.
Tensions run high, and with stress comes the need for release.
An impulsive kiss leads to more, and I'm in deep with an older man. But I've got this, right?
That is, until my big brother appears and we're sneaking behind his back.
When an accident brings out the truth, my brother refuses to speak to me and my career is over before it started.
But the biggest question remains: Will my treasure-hunting baby daddy realize not all wealth is silver and gold and keep us for his own?
Digital Books

Book Length: Novel – 150-320 Pages
More Books in this series from Cami Calvin
Leave a review about My Brother's Billionaire Grumpy Friend: An Age Gap Boss Surprise Pregnancy Romance. Login Now