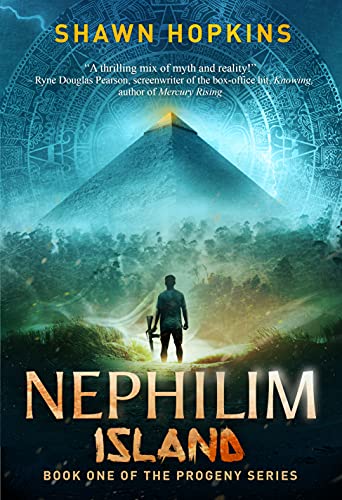 Nephilim Island
By Shawn Hopkins
$2.99
(Please be sure to check book prices before buying as prices are subject to change)
A LOST BROTHER
A MYSTERIOUS ISLAND
AN ANCIENT EVIL ORCHESTRATING THE END...

It has been months since John Carter's estranged brother has gone missing. When last heard from, he was sailing off to Bermuda in search of an author whose books deal with the esoteric traditions of past ages.

Reluctantly, John leaves his wife behind and joins his brother's ex-Special Forces friends on a quest for answers. But not all is as it seems in Bermuda, and the puzzle that awaits John on the small island paradise is more sinister than anything the world has seen in a very long time.

As the fingers of an ancient evil seek to draw him through a doorway into another realm - a realm where all of hell is trying to break loose - John will come face to face with the truth of his own past... But will he survive the revelation? Will the world?

Nephilim Island is the first enthralling novel in the Progeny series. Described as "Dan Brown meets Lost meets Left Behind," and "Stargate meets The Da Vinci Code," Nephilim Island takes the reader through the heart of the Bermuda Triangle and drops them in a world where biblical legend and ancient mythologies - "the similarities of which Hopkins describes with academic dexterity" - reign terrifyingly supreme. Buckle up! Nephilim Island is "equal parts religious thriller and action-packed roller coaster ride!"

Buy Nephilim Island today and set sail for your past...and future.
Digital Books

Book Length: Long Novel – 320-650 Pages
Leave a review about Nephilim Island. Login Now