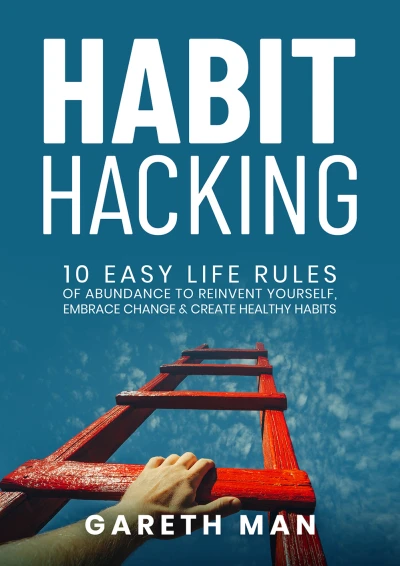 Habit Hacking
By Gareth Man
$3.99
(Please be sure to check book prices before buying as prices are subject to change)
This light and entertaining book, spoken from a personal story, uncovers a handful of simple life hacks (the astonishing influence of the 80/20 Rule, the mastery of solving the root cause of problems, or why failure is a myth), and delves into the way on forging a mind of clarity from the power of ideas. Doing the journey together. Providing actionable and achievable steps. Along the way, Gareth tells inspiring stories of uprisen artists, leading CEOs, and Nobel prize scientists who have persevered with powerful habits that led to gratitude, joy and legacy.

Gareth explains how we can intentionally; eliminate cognitive distractions of the mind, and distance ourselves from opportunity distractions. We can never make a big difference if we're constantly distracted by small things. This book can change that.

True success is not about doing more. True success is about choosing which path is the most value-adding because what you don't do determines what you can do.

The beauty of this journey is that the steps you take don't need to be big, they just need to take you in the right direction.
This way, you might just live a rich life and spend more time with the people you love. Find the things that set your heart on fire. Then let it combust.
Digital Books

Book Length: Novella – 60-150 Pages
Leave a review about Habit Hacking. Login Now