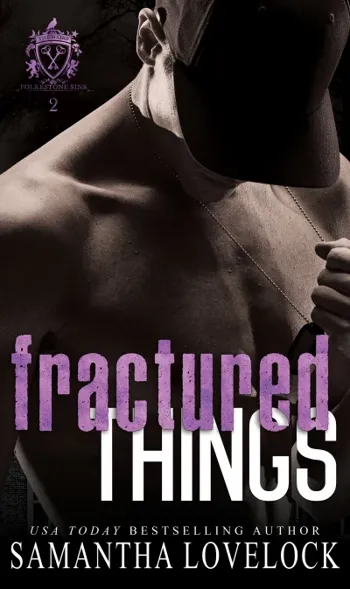 Fractured Things
$4.99
(Please be sure to check book prices before buying as prices are subject to change)
Poe Halliday could have been my everything, the one who taught me to dream again.

But a single night ended it all, and it was over as quickly as it began. The hope blooming in my heart poisoned by a dark truth spit from cruel and twisted lips.

A truth that stole my innocence.

My beginnings were stained by the ashy fingerprints of my mother's demons—I refuse to let them ruin anything else. Terrifying shadows may haunt the town that holds our history, but my heart longs for him. I'm stronger than they know, and the only way I can escape this nightmare is to face it.


Stella Bradleigh shone like the brightest star, keeping my shadows at bay with only her smile.

I've been unknowingly living with the devil incarnate. The architect of a horrific scheme kept secret for too long.

A secret that made her run.

When she left, my world turned cold again. After basking in her warmth, I refuse to let it end this way. From the day she arrived, I knew my heart belonged with hers, and she became a part of me. The darkness here is no match for the rage I harbor, and the only way I can protect her is to destroy it.


One click now to continue this New Adult, romantic suspense series, brimming with shadowy secrets, a sinister plot, unbreakable friendships, and of course, love.
*Please take note of the TW listed at the beginning of the book.
Digital Books

Paperback Books
$15.99

Author Website
Book Length: Novel – 150-320 Pages
More Books in this series from Samantha Lovelock
Leave a review about Fractured Things. Login Now