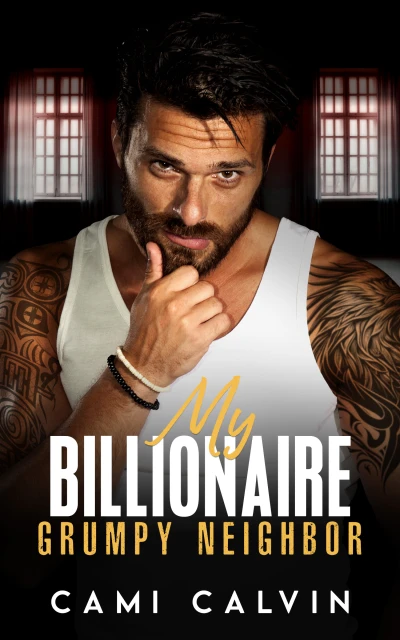 My Billionaire Grumpy Neighbor: An Age Gap Enemies to Lovers Romance
By Cami Calvin
$2.99
(Please be sure to check book prices before buying as prices are subject to change)
Paradise turns sour with a grumpy billionaire neighbor killing my vibe. But I can't deny the guy looks like a Greek god in disguise.

Leaving behind my struggling artist life in Nashville, Florida promises everything.

My new digs have it all. Close to my bestie, secluded, and pure bliss—except for that hunky prick next door, ruining my peace of mind.
He's an ex-SEAL with a major attitude and a decade on me, but damn, his tattooed pecs are scorching hot.

We clash like oil and water until one magical night beneath the stars flips the script.

Enemies become lovers, and sparks ignite.

But here's the kicker—he's keeping something from me. I can feel it in my gut. And now, I'm scared it could shatter everything we've built.

Do we have the courage to share our deepest secrets and give love a real shot? Or will the fear of the unknown rip our paradise apart?
Digital Books

Book Length: Novel – 150-320 Pages
More Books in this series from Cami Calvin
Leave a review about My Billionaire Grumpy Neighbor: An Age Gap Enemies to Lovers Romance. Login Now