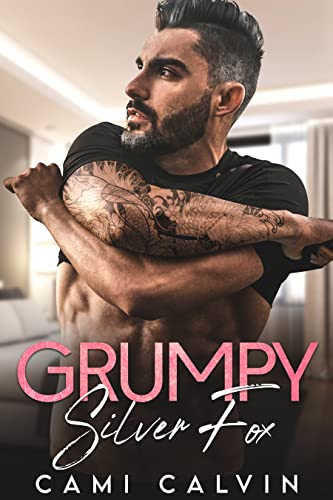 Grumpy Silver Fox: Bad Boy Billionaire Age Gap Romance (Lake Lanier Billionaires)
By Cami Calvin
$2.99
(Please be sure to check book prices before buying as prices are subject to change)
I'm stuck in a tent with a grumpy billionaire hunk and before it's all over, fear turns into ecstasy…
Tall, dark, and handsome is six foot two, ex-military, and ripped which is all good until he almost sprays me with bear mace.
He was at the lake trying to unwind.
I was hiking in the woods trying to escape my real life when our paths crossed.
Suddenly, the storm of the century threw us together – literally in his tent.
The rising heat between us kept us warm while we were trapped for days.
This Silver Fox became my protector AND a toe-curling mind-boggling surprise.
I've fallen hard for him and I don't want our time together to end.
Now I'm standing with my heart on my sleeve.
He's offering me a love I've never had.
But those darn trust issues get in the way. Can I let go of my past and accept him?
My mind tells me to run away fast. My heart tells me to take a chance.
Digital Books

Book Length: Novel – 150-320 Pages
More Books in this series from Cami Calvin
Leave a review about Grumpy Silver Fox: Bad Boy Billionaire Age Gap Romance (Lake Lanier Billionaires). Login Now