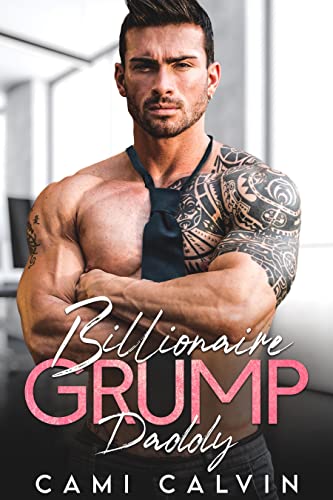 Billionaire Grump Daddy: Age Gap Boss Surprise Pregnancy Romance (Lake Lanier Billionaires)
By Cami Calvin
$2.99
(Please be sure to check book prices before buying as prices are subject to change)
I had a hot night with my boss and soon he'll be my baby's daddy.
But the second time we meet, he's an obnoxious drunk who fell off the dock, bumped his head, and has amnesia.
The silver fox is in my cozy houseboat and in my bed, but he doesn't remember a thing.
Then the news gives my mystery man a name. He's Alton Reese, the missing billionaire CEO from New York!
I used that bit of info to land a virtual job at his publishing company - the one he still doesn't remember that he owns.
Now, he's my boss and I'm falling for him. And, feeling guilty…
As his memories start to resurface, he begins to question the life he has with me.
I fear that all my dreams will be washed away as he returns to the city.
Will there be anything left of our relationship?
Will I still have my dream job at his company?
But more importantly, will my surprise baby have a daddy?
Digital Books

Book Length: Novel – 150-320 Pages
More Books in this series from Cami Calvin
Leave a review about Billionaire Grump Daddy: Age Gap Boss Surprise Pregnancy Romance (Lake Lanier Billionaires). Login Now