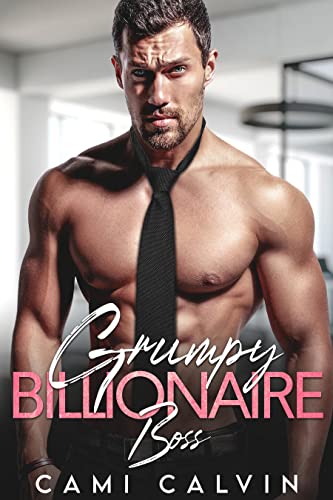 Grumpy Billionaire Boss: Age Gap Enemies to Lovers Secret Baby Romance (Lake Lanier Billionaires)
By Cami Calvin
$2.99
(Please be sure to check book prices before buying as prices are subject to change)
NEVER make out with your billionaire boss on your first day of work.
He ditched me on a first date years ago. Now the cocky lawyer wants to offer me a job.
Let me give you some advice:
Don't interview with a man you hate - especially when he is the reason for the most embarrassing night of your life.
Think you can keep it all business? No way.
Most importantly, don't let your heart get involved when you know he can't be tamed.
This was supposed to be my first career job, not a race to burn down the office, and every other bed we could find.
Rocking my new job was so not going as I planned.
The silver fox's drive for work turned into trying to drive me mad behind closed doors.
Now, my career and my life are turned upside down.
Especially when two pink lines point to an unexpected surprise AND then the mafia shows up.
Instead of carrying the boss's coffee, I'm secretly carrying his baby and hoping we all make it out of this alive.
Digital Books

Book Length: Novella – 60-150 Pages
More Books in this series from Cami Calvin
Leave a review about Grumpy Billionaire Boss: Age Gap Enemies to Lovers Secret Baby Romance (Lake Lanier Billionaires). Login Now