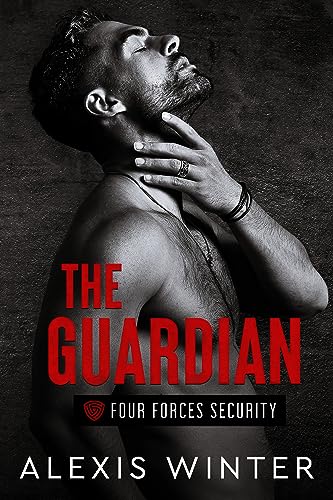 The Guardian (Four Forces Security)
$4.99
(Please be sure to check book prices before buying as prices are subject to change)
The last time a man broke my heart, it was my daughter's father when he disappeared from our lives. So the last thing I'm interested in, is an alpha with a chip on his shoulder who only sees me as a damsel in distress.

Alex Rockwell isn't just a playboy with a charming smile and a mouth that will make you blush. He's a trained assassin that has become my shadow.

Leaving behind my prestigious job as chief legal counsel to pursue taking on a massive class action suit against one of the most powerful companies in New York has put a target on my back.
One that could not only destroy my career, but also our lives.

So at the insistence of my best friend's husband, I hire his security firm, The Four Forces.
Just my luck, I'm assigned to the one former Special Forces agent with a reputation that would put Casanova to shame.

What I thought would just be a quick check of my surroundings and installing a few cameras has turned into a full blown assignment.
One that has me questioning everything when my ten year old daughter finds a kindred spirit in him.

After my experience with men, I promised myself I'd never trust one again.
But Alex is nothing like the men I've known.
He's rugged and rough around the edges with nothing to prove and no desire to stick around.

He likes pushing my boundaries in ways I never imagined.
And the truth is…I like it.

But behind the delicious stolen moments we try to keep hidden from everyone, I can see he's more than his reputation.
He's hurting just like me.

One thing he's made clear…he doesn't do forever.
I'm merely an assignment for him, a convenience and he's just a distraction for me.
After all, he was hired to protect us, not put my heart back together.
Digital Books

Book Length: Novel – 150-320 Pages
More Books in this series from Alexis Winter
Leave a review about The Guardian (Four Forces Security). Login Now