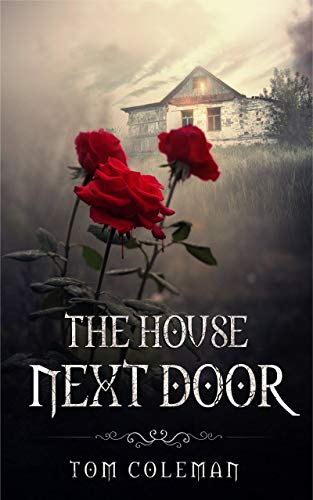 The House Next Door
By Tom Coleman
$0.99
(Please be sure to check book prices before buying as prices are subject to change)
From Horrors Next Door collection of short Mysterious, Psychological, Suspenseful and Horror stories that will arouse your senses and puzzle your mind. Some of the stories are inspired by true events. Find out which ones inside the scary collection.

"The House Next Door"
Mr. Spaulding looks like an ordinary old grumpy neighbor with a penchant for growing roses, but he has a dark secret hidden deep inside of his house. A secret no one knows about. Sarah decides to find out if he is just a sweet lonely widower or a twisted man with a mysterious past. What she encounters at his house is beyond her wildest dreams, but this is a nightmare which she can't wake up from.

"Horrors Next Door" Collection
★★★★★"I'm not even done reading it, and I'm rating it 5 stars. It's keeping me up at night because I don't want to stop reading."
★★★★★"This book is horror redefined. Dark and with more twists than a labyrinth. I look forward to reading more from this author."
★★★★★ "Each story has a unique twist. Sure to please especially for late-night reads. Good writing skills too. Will read again!"
Digital Books

Book Length: Short Story – 0-60 Pages
Leave a review about The House Next Door. Login Now