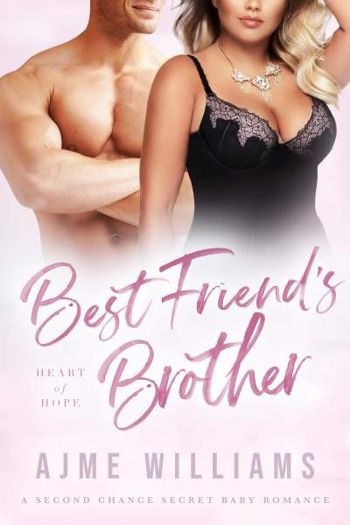 $0.99

(Please be sure to check book prices before buying as prices are subject to change)

---
It's been five years since I made that big bad mistake.
Five years since I hooked up with my best friend's brother.
I thought that would be the only secret I'd have to carry.
But boy, was I wrong.
The fact that Adam adored my curves for one night was nothing in comparison to what that night actually led to.
Adam is a billionaire.
A man who knows what he wants, and who he wants.
That hasn't changed all these years later.
He still looks at me the same way he did back then.
Only now, my eyes are hiding something.
Adam is a dad.
He's got no idea.
And I've got no idea how to break this news to him.
Especially now that he's my boss.
But I know that once this secret comes out, it'll be the beginning of an end.
An end of a friendship.
And possibly an end of a love that should get a second chance.
Read More...
---
---

© 2023 CraveBooks. All rights reserved