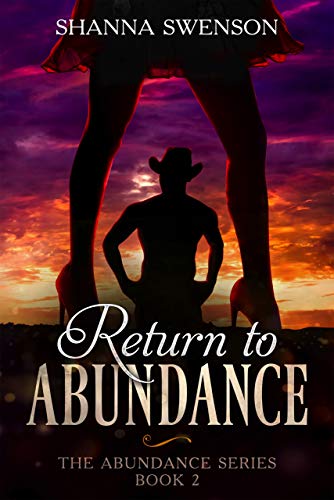 Return to Abundance: The Abundance Series: Book 2
$2.99
(Please be sure to check book prices before buying as prices are subject to change)
For some, tragedy can be their downfall...
For Nathan Butler, committing the ultimate sin became his!
Living a life of solitude and regret changed him into someone darker, more callous.
Beneath his tough exterior, Nathan Butler has become a throbbing wound of raw anger, fighting with the aftermath of what he did to protect his family. Just when he's convinced that he can never feel normal human emotions again, sensations start to stir within him at the sight of Jordan Tate, his sister's best friend, and he's not so sure he's ready to feel them…
Jordan Tate is all too familiar with tragedy...
She's on a mission to save Nathan Butler, her best friend's brother, from his own condemnation. When he places a help wanted ad in the paper, she makes him an offer that's simply too good to refuse, despite both his and her own misgivings. In doing so, she's forced to deal with the fury that seems to be both bone-deep yet always lying just beneath the surface of his skin as well as his condescending tone and infuriating sarcasm. As if that weren't enough, a slow, burning desire starts to smolder inside her just waiting to be unleashed…
Jordan has always considered herself a strong-willed woman with a spine of steel, but she starts to see soon enough that she may have finally met her match!
Can these two stubborn star-crossed souls overcome their despicable pasts, face their uncertain futures… and fall hopelessly in love? Or are some hurdles just too strenuous to surmount?
Let this heart-warming tale make you laugh, cry and swoon as we return to Texas and catch up with the gang in Abundance.
Digital Books


Book Length: Novel – 150-320 Pages
More Books in this series from Shanna Swenson
Leave a review about Return to Abundance: The Abundance Series: Book 2. Login Now