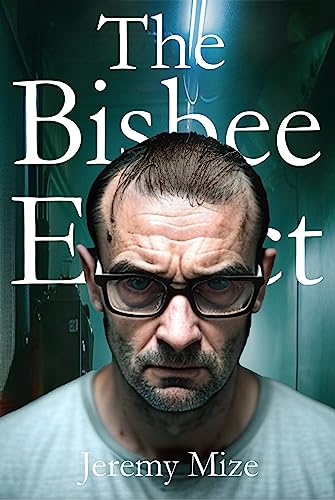 The Bisbee Effect
By Jeremy Mize
$4.99
(Please be sure to check book prices before buying as prices are subject to change)
Bisbee, a small town tucked away in the south east corner of Arizona. Normally known for its quiet nature is thrust into chaos.

When an asteroid obliterates Bisbee's historical district, Harvey, an exhausted long-haul trucker, is unwittingly plunged into a living nightmare—an alien invasion unfolds before his eyes. As he witnesses the aliens shedding their human skin and the town succumbing to turmoil, Harvey's sole focus becomes protecting his family.

Trapped in their basement, Harvey and his family battle starvation and the constant threat lurking outside their home. Desperation mounts as the line between reality and delusion blurs, unleashing an all-consuming paranoia upon Harvey's crumbling mind. The haunting revelation he uncovers casts doubt on his deepest beliefs, shattering his perception of truth and hurtling him into a struggle for survival.
Digital Books

Book Length: Novel – 150-320 Pages
Leave a review about The Bisbee Effect. Login Now