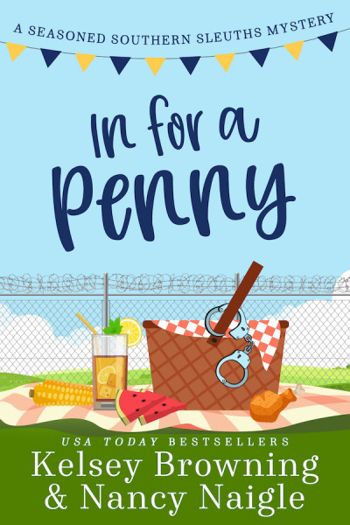 Free

$4.99

(Please be sure to check book prices before buying as prices are subject to change)

---
The Golden Girls meet Dirty Harry…
from USA Today bestselling authors
When Lillian Summer Fairview's husband up and dies on her, it leaves the last living member of the most prestigious family in the small town of Summer Shoals, Georgia, in a hot money mess. Desperate to keep up the family name and give the man a decent burial, penniless Lil cooks up a shady deal that lands her smack-dab in the slammer.
Burdened by her shameful secret and a crumbling family estate, Lil entrusts Summer Haven's care to her best friend, Maggie, who recruits two more over-fifty ladies to help. But when Maggie discovers that Lil's restitution is ten times the amount she "borrowed" from the federal government, she's convinced Lil has taken the fall for someone else's crime.
Will these gals be able to get some vigilante justice for Lil, or will the swindler get away with hoodwinking a sweet little old lady?
Recipes included!
(Originally published as In for a Penny in the Granny/G Team series)
Although all books are stand alones, if you would like to read the entire series chronologically and follow the character development, the following is the correct order. The stories are secondary to the main series.
1. In for a Penny
2. Collard Greens and Catfishing
3. Christmas Cookies and a Confession - A Jenny & Teague romantic adventure story
4. Deviled Eggs and Deception
5. Sweet Tea and Second Chances - A Jenny & Teague romantic adventure story
6. Fried Pickles and a Funeral
7. Wedding Mints and Witnesses
Read More...
---
Audiobooks
---
---

© 2022 CraveBooks. All rights reserved