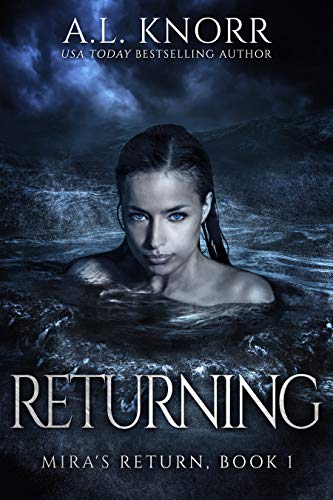 Returning: A Mermaid Fantasy and Prequel to Born of Water (The Elemental Origins Series)
By A.L. Knorr
$0.99
(Please be sure to check book prices before buying as prices are subject to change)
It's time to leave the ocean. Mira Belshaw has been at sea
for… well, she doesn't know how many years. It's hard to keep track of time
when you live in the ocean. But after enough time, the salt water triggers the
desire to procreate, and her time is up.
For weeks, she's been swimming north. Finding a mate is the
most important thing to her right now, and to do that, she has to return to the
place where she was last human—the coastal city of Saltford.
Equipped with everything she needs to lure her perfect mate
and produce a strong siren child, all she needs is the opportunity to mingle
with humans. But when she meets Nathan MacAuley, the ONE, things start to go
sideways…
The Mermaid's Return (previously titled Mira's Return) trilogy is a companion
series and prequel to The Elemental Origins Series, a teen fantasy
adventure series by an award-winning author.
Digital Books

Book Length: Novella – 60-150 Pages
More Books in this series from A.L. Knorr
Leave a review about Returning: A Mermaid Fantasy and Prequel to Born of Water (The Elemental Origins Series). Login Now