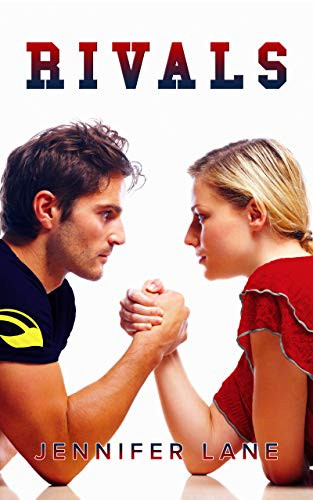 $0.99

$12.00

(Please be sure to check book prices before buying as prices are subject to change)

---
"I embrace my rival. But only to strangle him." 
~Jean Racine 

After landing her dream job as head volleyball coach at Ohio State University, Lauren Chase's career has become a nightmare. Her only hope of saving her job is to recruit a star player to her team. Too bad the player's twin brother has signed a football scholarship for OSU's chief rival, Michigan. And too bad Michigan coach, Jeremy Trent, sends sparks through Lauren every time they cross paths. But no way will she pursue an attraction to a man who represents the university she hates. 

Jeremy detests his boss, and he hopes that signing the nation's #1 recruit is the ticket he needs to become a head coach himself one day. Lauren Chase is already a head coach, and Jeremy has to admit that she intrigues the hell out of him. He wants to know why her performance has tanked after winning a national championship. He wants to see beneath Lauren's fast pace and dirty mouth. But he can't get with a Buckeye, right?

Maybe rivals don't have to remain enemies. Maybe they can learn to appreciate their opponent's strengths. And, if they're lucky—if they excel at the game—maybe rivals can bring out the very best in each other.

Read More...
---
---

© 2023 CraveBooks. All rights reserved