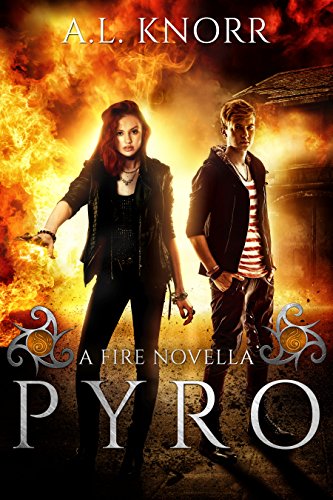 Pyro: A Fire Novella (The Elemental Origins Series)
By A.L. Knorr
$2.99
(Please be sure to check book prices before buying as prices are subject to change)
Will she give up her greatest secret for the greatest
opportunity?
Saxony calls Basil Chaplin, as Enzo instructed (in Born
of Fire), and learns that he runs a secret school for fire magi. It's the
perfect next step for Saxony, and she wants nothing more than to visit Basil's
school and learn more. But there's a catch...
She has to tell her family what she is, and she has no
idea how they're going to take it.
Pyro is a companion novel to Born of
Fire, a novel in the exciting and transformational teen fantasy
series Elemental Origins. The novella links the end of Born
of Fire to the Arcturus Academy Series.
























NOTE: if you purchased the Elemental Origins box
set, then you already have Pyro.

Digital Books

Book Length: Novella – 60-150 Pages
More Books in this series from A.L. Knorr
Leave a review about Pyro: A Fire Novella (The Elemental Origins Series). Login Now