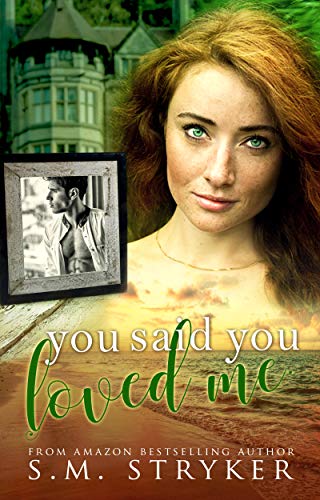 $3.99

(Please be sure to check book prices before buying as prices are subject to change)

---
They say young love never lasts, but not us; I would bet my life that ours lasts.
Sydney was my yesterday, is my today, and will forever be my tomorrow.
Life couldn't get much better. Chief Carmichael not only got me into the police academy, but he gave me his blessing to marry Sydney.
His daughter.
The girl that makes me want to be better.
Then, out of the blue, she said she didn't love me. And just like that, she was gone, leaving me devastated and broken. Not only because she left me, but her parents, the people that were more my parents than my own, were killed in a freak accident on the beach.
I had my life all planned out. Kyler and I were so excited about our future together. We'd been dating since we were freshmen, and I knew it was just a matter of time before he would talk to my dad.
Kyler was my everything.
I was weeks from graduating from high school when I received the first notes, the first threat. At first, I thought it was some kid from school playing a prank, but then they murdered my parents and tried to run Kyler and me off the road. They threatened to hurt everyone I loved.
But for what?
They never told me what they wanted.
Devastated, I didn't have any other choice but to leave the only boy I loved. My name is Sydney, and they took everything from me.
It's been four lonely years since my life crumbled down around me and four years since I received the last note until today.
Today, I made the decision to go back home. Today, I made the decision to put an end to all the threats and find the person or persons responsible for murdering my parents and ripping my heart out of my chest.
Then there's Kyler. Maybe one day he'll forgive me.
Read More...
---
---

© 2022 CraveBooks. All rights reserved