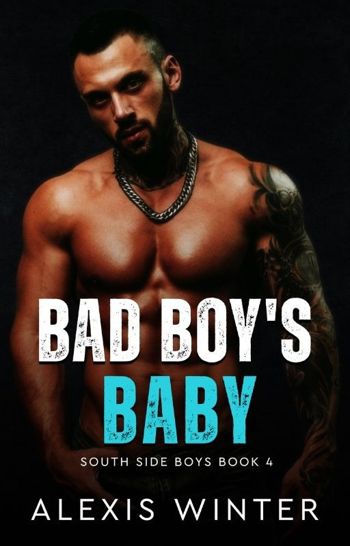 Bad Boy's Baby
$2.99
(Please be sure to check book prices before buying as prices are subject to change)
How to NOT have a happily ever after...

#1. Get pregnant by your brand new boyfriend.
#2. Don't tell said boyfriend you're pregnant.
#3. Oh, and don't tell him you're the reason his brother is rotting in prison.

My job is to put criminals in jail,
Not sleep with the suspect's brother.

He's a walking contradiction.
With that bad boy swagger and enough ink on his body to write a novel,
You'd think he belongs behind bars,
Not a desk at a financial firm.

It's his eyes.
Soul piercing eyes.
Eyes that make my panties melt off…

But the deeper I fall for Ben,
The harder it is to tell the truth.

While he struggles to right the wrongs of his family's past.
I'm working hard behind the scenes to keep people like them locked up.

Getting pregnant by Ben is only the start to this drama,
And now I'm neck-deep, hiding secrets of my own.

Someone lock me up and throw away the key,
I'm about to serve a life sentence for f*ck up of the century.
Digital Books

Book Length: Novel – 150-320 Pages
More Books in this series from Alexis Winter
Leave a review about Bad Boy's Baby. Login Now