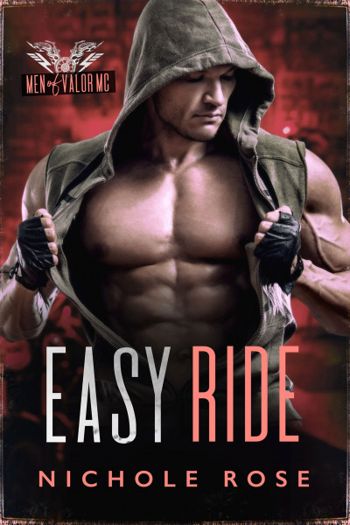 $0.99

(Please be sure to check book prices before buying as prices are subject to change)

---
Loving his curvy lamb will be this former SEAL's easiest ride yet.
Shep
Ainsley Foster has the brightest eyes and sweetest smile I've ever seen.
Whatever she's running from sent her straight to my gym.
I want her to run right into my arms.
But earning her trust is no easy feat.
All she knows of motorcycle clubs is what she's seen on the news.
She knows nothing of men like me—those willing to die to protect the people they love.
No matter, though.
Teaching this sweet lamb will be the easiest ride of my life.
Ainsley
Shep Stratford is the strongest man I've ever met.
He's ex-military. Quiet. Ridiculously sweet. Wickedly hot.
He's also in a motorcycle club.
Yet, when I'm anywhere near him, all I feel is safe.
He knows I'm running from something. He says it doesn't matter.
But he doesn't know the biggest billionaire in Wyoming is looking for me.
When he finds out the truth, will he still want to keep me?
Or will my uncle's money ruin the best thing in my life?
This month 24 of your favorite short and steamy authors have come together to bring you a new motorcycle romance each day! The Men of Valor are more than ex-military bikers – they know what it means to go the distance for love.
Hop on the back of a bike and hold on tight to your new book boyfriend – it's gonna be one hell of a ride!
March 1- Shotgun's (B)Ride by Frankie Love
March 2-Curvy Ride by Hope Ford
March 3- Savage Ride by Cameron Hart
March 4- Knight Ride by Kat Baxter
March 5- Wild Ride by Shaw Hart
March 8- Rough Ride by Mila Crawford and Aria Cole
March 9- First Ride by Loni Ree
March 10- Filthy Ride by Lily Nicole
March 11- Hard Ride by Tory Baker
March 12- Thick Ride by Elisa Leigh
March 15- Let's Ride by Hope Stone
March 16- Sweet Ride by Megan Wade
March 17- Lucky Ride by CM Steele
March 18- Slow Ride by Mayra Statham
March 19- Wicked Ride by Lana love
March 22- Flora Ferrari
March 23- Ride or Die by Poppy Parkes
March 24- Virgin Ride by Barbra Campbell
March 25- Free Ride by Anita Knight
March 26- Bare Ride by Lena Lucas
March 29- Ride Me by Fern Fraser
March 30- Dani Wyatt
March 31- Easy Ride by Nichole Rose
Read More...
---
---


© 2022 CraveBooks. All rights reserved