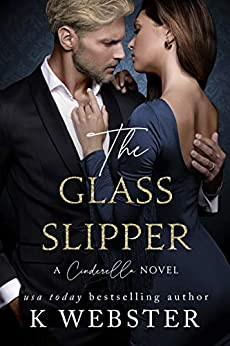 The Glass Slipper
By K Webster
$12.99
(Please be sure to check book prices before buying as prices are subject to change)
Betraying the most powerful man in New York wasn't something I ever envisioned when I first started playing games with Winston Constantine. But he's engaged in far more dangerous games than ours, and his enemies are out for blood.
Winston has my heart, the Morellis have incriminating photos, and I'm left with nothing except three stepbrothers who want to hurt me and a future in doubt. I knew Winston wouldn't be my prince charming, but that didn't stop me from falling for him.

After all, the slippers fit, and I let myself believe I'd be dancing with Winston forever.

Until too much truth comes to light.

Until I realize instead of ruling the board, I was just a pawn.

In the end, I have only one question. When his game with me is over, will I be able to pretend as if the glass slipper wasn't a perfect fit?

Digital Books





Book Length: Novel – 150-320 Pages
More Books in this series from K Webster
Leave a review about The Glass Slipper. Login Now