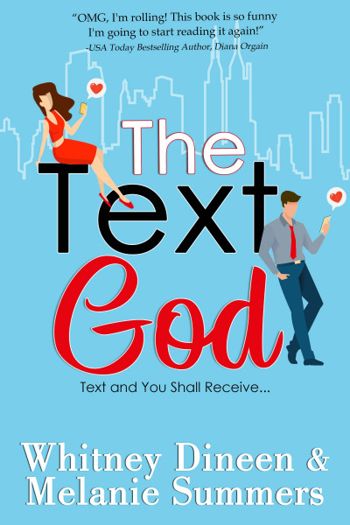 $3.99

$14.95

(Please be sure to check book prices before buying as prices are subject to change)

---
Text and you shall receive…

Jen Flanders moved to New York to be an artist. This translates into walking dogs for money, practicing yoga for sanity, and hitting up her friends at a local bakery to supplement her diet. Rent is due and she's running out of cash. After begging the universe for a sign that help is on the way, her phone pings with an incoming text. GOD: You can do it; I believe in you!

Gabriel Oliver Daly agreed to mentor a friend's younger sister. Unbeknownst to him, after losing her phone, said sister uses her dog walker's phone to text him about a job offer. He responds enthusiastically.

Jen can't believe GOD is actually texting her! But who is she to question the ways of the universe? On the first day of texting, GOD gets her a job that will keep her afloat. On the second and third days he offers even more help.

Gabriel starts to think his friend's sister might be too flighty to make it in the legal jungle of New York. Why exactly does she need a survival job? Wasn't she supposed to be interviewing for a position as a junior lawyer? And why is she texting him random (not to mention very personal) stuff all the time?

When they finally meet, Jen realizes GOD isn't a deity but a divinely handsome lawyer. A complete stranger has answered all her prayers. After all, God does move in mysterious ways.

Read More...
---
---
More Books in this series from Whitney Dineen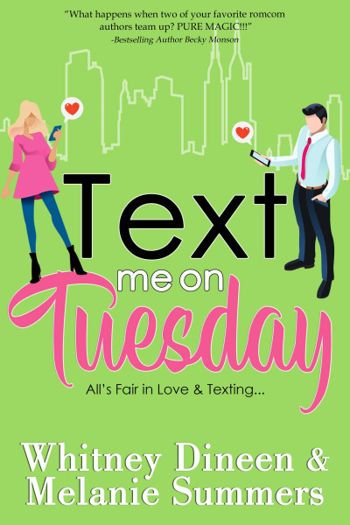 General Romance, Sweet Contemporary

© 2022 CraveBooks. All rights reserved