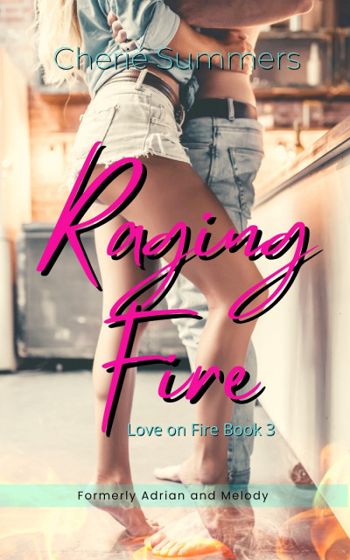 $2.99

(Please be sure to check book prices before buying as prices are subject to change)

---
It's been five years since Adrian "Bolt" Hall was given a second chance at life and he's made the most of it. The anger and bitterness of his youth? Vanished. The drama and heartache of the past? Gone. Together with his gorgeous wife, Melody, he has created a loving home and surrounded himself with loyal friends. And just when Adrian thinks life can't get any better, his former band, Lightning, is offered an opportunity to make a comeback.

There's only one thing missing from this idyllic life, and it's something Melody desperately wants again. A child. But, no matter how many times Adrian makes love to her, his wife can't seem to get pregnant.
With his virility called into question, Adrian's perfect world begins starts to crumble. A tragic death reopens old wounds from his childhood. The band's search for a new drummer leads them to an excellent candidate—one with a very close connection to the man who raped Melody. Long held secrets are revealed, that not only break the hearts of his loved ones but even put his best friend's life at risk. And when Melody begins receiving mysterious threats…it's all Adrian can do to keep it together.

With each new challenge, Adrian's resolve to remain the good man he has become is tested. He struggles with the temptation to slip back into his old ways of jealousy, mistrust, and anger…the old ways that destroyed his band, took his children from him, and nearly ended his relationship with Melody.

Can Adrian and Melody keep their fiery love raging? Or are they destined to be haunted by the ghosts of the past?

Read More...
---
---

© 2022 CraveBooks. All rights reserved