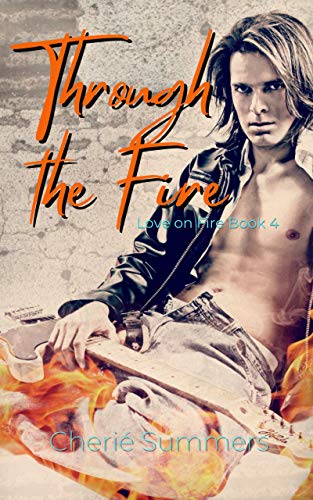 Through the Fire (Love on Fire Book 4)
$2.99
(Please be sure to check book prices before buying as prices are subject to change)
Keith
Kat Williams is the best friend everyone wants. As bassist for the punk
rock band, Lightning, his level head and cool composure were the glue that held
the band together, even in the worst of times. His fierce loyalty to his best
friend Adrian Bolt Hall kept the band's lead
singer on a path that eventually led him to marital bliss with his wife,
Melody. Kat has always envied the love Adrian and Melody share because it is
something he's been unable to find. But now, Kat believes he has found the love
of his life with Annette, a woman he has had a crush on since high school.
Annette Hall, Adrian's
cousin, and
Melody's best friend, has left her unfaithful
husband and is building a new life for herself and her three sons. In Kat, she
sees a gorgeous man with a good heart. One who has always been there for her
even when her husband was not. As the two of them look beyond the boundaries of
friendship, they begin to see the possibility of a relationship that could last
a lifetime. There's just one problem…her husband wants her back. 
Despite
all his failures as a husband and father, Dr. Adam Bryant promises Annette they
can pick up the pieces and put their family back together. But when his wife
repeatedly refuses him, something snaps, and a dark, sinister side of Adam
emerges— a side willing to destroy every relationship Annette has ever had and
hurt everyone she loves, including their sons.
Digital Books

Book Length: Long Novel – 320-650 Pages
Leave a review about Through the Fire (Love on Fire Book 4). Login Now