Falling for his Step-Sister (The Great Lovely Falls Book 4)
Falling for his Step-Sister (The Great Lovely Falls Book 4)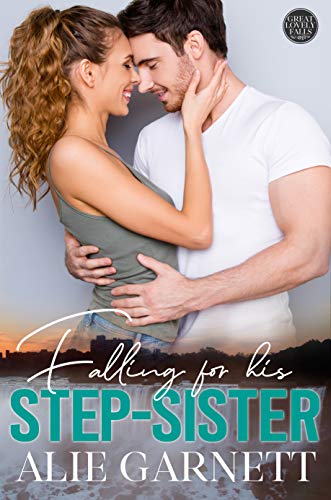 Falling for his Step-Sister (The Great Lovely Falls Book 4)
$0.99

$9.99

(Please be sure to check book prices before buying as prices are subject to change)

---
Question: If your long-lost mother is married to a sexy stranger's dad, is he still considered your stepbrother? Asking for a friend.

Beatrix "Buzz" Lovely was getting fired after overselling her ability to land an interview with a mystery man who would soon be making headlines. Or so she said. The interview would've made her a household name, making her mark … until she messed it up. Royally. If only she could have put two words together the short time she had been alone with Jonas Raiden. Or even coherent thoughts. 
Which is how she ended up jobless just as the perfect opportunity lands in her lap. With a borrowed resume, she gets hired as a chef for a woman who might be her long-lost mother. Buzz has to put her skills as a former reporter to work to get to the bottom of it.
On her first day, she runs right into the object of her failed interview, or one-night stand, whichever. Was it possible that Jonas Raiden could be her stepbrother?
It doesn't take long before Buzz is in over her head, and it isn't her lack of culinary skills that's the problem. Jonas doesn't care about his stepmom's rules.
Read More...
---
---

© 2022 CraveBooks. All rights reserved