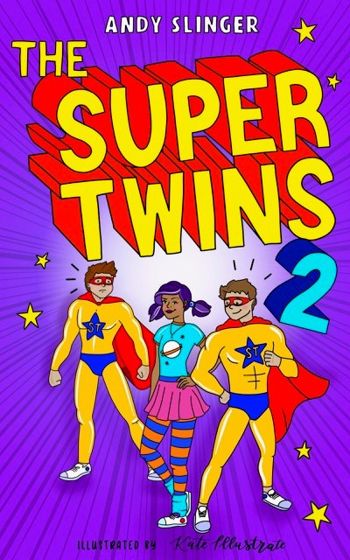 The Super Twins 2
Free

$2.99

Deal Date: 2021-04-21
Why have one Super Twin book when you can have two?
Since the infamous Battle of Wheatsheaf Hill, Ryan and Jake have become local celebrities. The people of Trincaster are to honour the Super Twins' bravery by erecting a statue of them at their annual Fast Food Festival.
But not everyone wants to join in with the festivities. A dark force is lurking in the shadows intent on destroying all the fun.
Can the Super Twins stop the return of Evil Dad and save their town (again) from total destruction?
The Super Twins 2 can be read as part of the series or as a stand-alone book. If you like action, adventure and comedy capers then you'll love Andy Slinger's hilarious second instalment: a laugh-out-loud book for kids aged 7 to 12…
Read More...