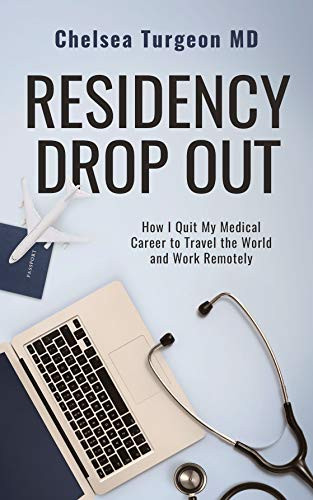 Residency Drop Out
By Chelsea Turgeon
Free

$2.99

(Please be sure to check book prices before buying as prices are subject to change)

---
Quit Your Job Now!

Are you tired of feeling so drained and exhausted at the end of the work day and wondering "can I really do this for another 10 years?"

Are you wishing you could leave your unfulfilling job and start doing work you actually enjoy, but feel way too much anxiety at the idea of leaving a stable career to venture into the unknown.

In this book, Chelsea Turgeon shares how she went from burnt out and miserable OBGYN resident to creating the freedom and flexibility to work remotely while traveling the world.

She brings in her expertise as a career coach to provide tangible tips and practical action steps to help you get unstuck in your career.

In Residency Drop Out, you will find:

A framework for deciding if a career in medicine is right for you long term, or if you should consider pivoting out of the medical field entirely.


How to let go of other people's opinions and expectations to do what's truly right for you.


How to STOP letting your student loan debt dictate your life.


3 steps you can take to figure out what's next for you after medicine.


Residency Drop Out will help you to reframe all the fears holding you back so you can take that leap into the unknown.

Residency Drop Out will empower you to find work that really fulfills you so you can stop wasting your time on this earth.

Don't wait!

Read this book and start doing work you enjoy today!

Read More...
---
---


© 2022 CraveBooks. All rights reserved