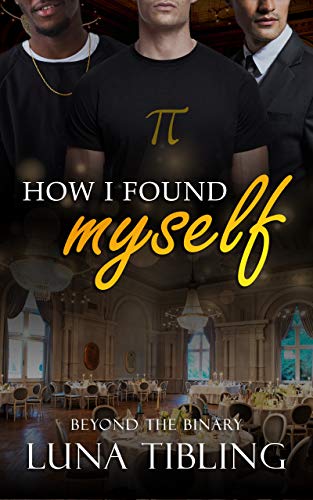 How I Found Myself: LGBTQ Literary Fiction - Beyond the Binary Prequel
By Luna Tibling
Free
(Please be sure to check book prices before buying as prices are subject to change)
My mum's new boyfriend refuses to accept me for who I am.
It's already a challenge for a non-binary person like me to get by in the world, but it's been even harder since my dad's premature death. Mum has been with Barry for a while now, and the longer he stays in my life, the more toxic he seems to become.
Of course, it doesn't help that I'm also in a constant battle with depression, aggravated by the questionable ethics of the company I work for. The best support available to me is my invaluable love life, but it would be impossible to reason with Barry if he knew the nature of our relationship…
The tension and uncertainty increase with each day the issue goes unresolved. I'll have to face Barry eventually, but I've no idea how to do that, or what the consequences will be.
One thing's for sure – I won't be doing it alone.
How I Found Myself is the introductory novella to Luna Tibling's series Beyond the Binary. The series delves deeply into mental health and all aspects of the LGBT+ community, including the experiences of transgender and non-binary characters, polyamory, asexuality and the difficulties of coming out of the closet.
WHAT READERS ARE SAYING:
"So much thoughtful wisdom in your book. Provocative."
"You are enough. What a message!"
"Really excellent. I'm trapped in your wrong perception of my body."
Download the book for FREE to read the whole story!
Digital Books




Book Length: Novella – 60-150 Pages
Leave a review about How I Found Myself: LGBTQ Literary Fiction - Beyond the Binary Prequel. Login Now