Into the Jaws of the Lion (Arkana Archaeology Mystery Thriller Series Book 5)
Into the Jaws of the Lion (Arkana Archaeology Mystery Thriller Series Book 5)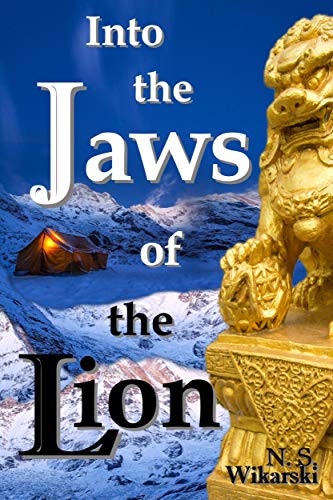 Into the Jaws of the Lion (Arkana Archaeology Mystery Thriller Series Book 5)
$2.99

(Please be sure to check book prices before buying as prices are subject to change)

---
Award-Nominated Series Finale. Best Mystery of the Month (L.A.S. Reviews, February 2017)
For Fans of Archaeology Adventure, Alternative History Thrillers, and Treasure Hunt Mysteries
THE ARKANA SERIES
College freshman Cassie Forsythe wakes from a disturbing nightmare after seeing her sister being murdered by a man in a cowboy hat who demands something called "the key." Her dream morphs into frightening reality when her sister is found dead, exactly as her vision foretold.

Cassie's life takes an even more bizarre turn once she learns that her dead sister, an antique dealer, has discovered the location of a cache of priceless Minoan artifacts. A secret society called the Arkana and a fanatical religious cult known as the Blessed Nephilim are each determined to claim the prize.

Caught squarely between these rival factions is Cassie herself after she stumbles across the only known map to the treasure. The girl allies herself with the Arkana in hopes of staying alive. With Nephilim assassins on her trail, that's easier said than done.

Volume 5 - Into the Jaws of the Lion
INTO THE JAWS OF THE LION finds the Arkana agents on a new adventure in India where they search for a jewel-encrusted figurine that holds a clue to an even more priceless artifact. Beating the Nephilim to the prize is the least of their worries. Back in the States, the cult's leader has evolved a plan to release a deadly plague on an unsuspecting world just as his henchman zeroes in on the whereabouts of his child bride. Every effort to throw the hunter off the girl's trail only draws him nearer to his prey.

A rift among the members of the Arkana crew threatens to destroy the relic quest altogether. Held captive on a frigid mountaintop in the Himalayas, they are forced to summon all their resources not merely to complete their mission but simply to survive the night. If you thought you knew where this saga was headed, be prepared for a shocking twist when the Arkana team wanders blindly into the lion's jaws.

Read More...
---
Audiobooks
---
---
Leave a review about Into the Jaws of the Lion (Arkana Archaeology Mystery Thriller Series Book 5).
Login Now

© 2023 CraveBooks. All rights reserved