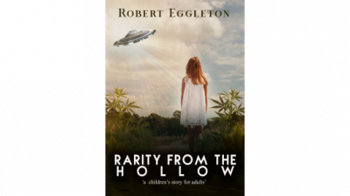 $3.99

$5.99

(Please be sure to check book prices before buying as prices are subject to change)

---
Lacy Dawn's father relives the never-ending Gulf War, her mother's teeth are rotting out, and her best friend gets murdered by the meanest daddy on Earth. Life in the hollow is hard. She has one advantage - an android was inserted into her life and is working with her to cure her parents. He wants something in exchange. It's up to her to save the Universe. Lacy Dawn doesn't mind saving the universe, but her family and friends come first.

Rarity from the Hollow is adult literary science fiction filled with tragedy, comedy, and satire -- a children's story for adults.
"Amusing at times, shocking at others, a touching and somehow wonderful SFF read." Amazing Stories Magazine

"...In the space of a few lines we go from gritty realism to pure sci-fi/fantasy. It's quite a trip." The Missouri Review

"Brilliant satires such as this are genius works of literature in the same class as Orwell's Animal Farm. I can picture American Lit professors some time in the distant future placing this masterpiece on their reading list." Marcha Fox, Retired NASA Engineer and SciFi Author
Read More...
---
---