Inside Outside: Black Wings Series - Book Set
Inside Outside: Black Wings Series - Book Set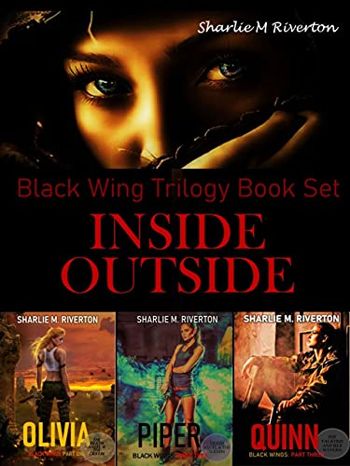 Inside Outside: Black Wings Series - Book Set
$7.99

$9.99

(Please be sure to check book prices before buying as prices are subject to change)

---
Futuristic/Romance/Paranormal/Action/Sci-Fi. An exciting trilogy all in one book. The assassins of the top-secret Facility are normally enhanced and adjusted from before birth. Their parents are carefully selected for the perfect blend of DNA. They start training from very young. From the age of three, toddlers are started on basic hand-to-hand combat. By the time they are five, the kids are taught how to handle weapons ranging from knives to guns. By the middle of their fifth year, they can assemble any firearm blindfolded. At fourteen, they make their first training kill and by eighteen, they are ready for their first solo missions.
It is a hard life for Facility Operatives. Life is too precarious to allow for hidden agendas. When they laugh, it comes straight from the heart; when they love, it comes directly from the soul. They feel with intensity, and they look after their own; they cannot, and will not, be crossed.
Olivia arrives at the Facility as an experiment when she is only six, she becomes highly skilled and valued. Then she is stolen and made to fight in the Fight Pits of the underworld.
Piper is Olivia's daughter. A powerful and evil official has taken an interest in her. Her very life is at stake, she has to flee her home. But can she ever get away from this sadistic, sick monster?
Quinn is the most ruthless of all the assassins in the Facility. She is sent to take care of the rebel leader in the Northern Undercity. Only when she gets there, does she realize that her target is the one and only person in the world that has her heart in his hands.
Read More...
---
---

© 2022 CraveBooks. All rights reserved