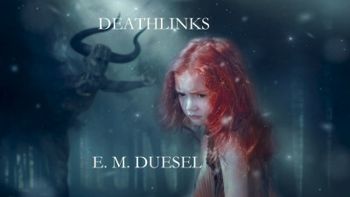 Deathlinks
By E. M. Duesel
$-1
(Please be sure to check book prices before buying as prices are subject to change)
Her life is not hers, and her gift is from God, but Emily
Walker wields the ability to see into the otherworld as a weapon against
evil.  The End Times are coming and it is
a race to the finish line, with Lucifer as her iniquitous foe.  Souls are at stake, and lives that had lived
through many lifetimes together, are now gathered for the Apocalypse.  The battles grow fierce and the conflicts are
bloody, but the earth's Deathlinks, warriors, and mediums are up to the
challenge to save the world from total damnation.  Their mantra in salvation resounds loud and
strong - purity is power.
Digital Books

Book Length: Long Novel – 320-650 Pages