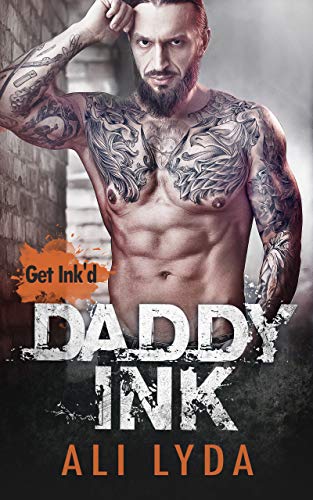 Daddy Ink
By Ali Lyda
Free

$2.99

(Please be sure to check book prices before buying as prices are subject to change)

---
He's raising a baby, not looking for love …

I don't want a serious relationship, and certainly not with the single dad next door. But one look at Gordo? I'm smitten. Even though I might be a tough looking tattoo artist, I know that the ink does a lot to hide my own insecurities. It doesn't matter how much Gordo seems to like me - I can't bring myself to make a move.

Talking has never come easy to me - and I mean that literally. But Gordo doesn't seem fazed by my speech problems or the mess in my head, and soon we're forming a deep connection. But I learned a long time ago that nothing lasts forever … and when a blast from Gordo's past shows up, it proves that everything was too good to be true.

At least, that's what the old me would say. This time, I know that Gordo and his little baby are worth fighting for. I'm willing to walk through fire to get what I want. But can a tattoo artist with a checkered past really be any guy's happily ever after?

Daddy Ink is the first of the Get Ink'd m/m romance series. The Get Ink'd crew are misfits from all walks of life who come together to create amazing art. They're a family born of love, loss, and ink. In this first in series, ambitious single dad Gordo has met his match in heavily inked Javi, and sparks are ready to fly.

Read More...
---
---


© 2022 Crave Books. All rights reserved